lorem1 lorem1 lorem1 lorem1 lorem1 lorem1 lorem1 lorem1 lorem1 lorem1 lorem1 lorem1

There are two cars Obi sees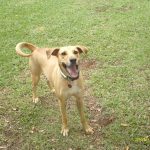 There are two cars Obi sees and immediately runs and jumps of excitement. One of the two is Marla´s car. VIP Vacation Kennel is for Obi his second home. We have taken him ourselves to see the place and as soon as he gets out of the car he forgets we exist. He starts running all around, goes into the house jumps on the sofa and gives licks and hugs to Miguel and his family.
As an active dog it's a perfect place for him to get a chance to run all day long. We love sending Obi to Marla´s, he comes back happy, healthy and worn out from all the exercise.
We are so grateful to VIP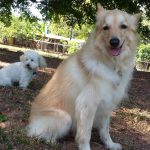 We are so grateful to VIP Vacation Kennels for the excellent care they provide for our dogs. Our dogs are precious members of our family and we often refer to them as our fur children. Needless to say, we have very high standards for and expectations of those who babysit them while we are away. VIP Vacation Kennels (which we call the Puppy Spa) has consistently exceeded our expectations. I recommend them to everyone who loves their dog and demands the best facilities, the best care, the best companionship and the best second home possible!!
Oliver has been part of our family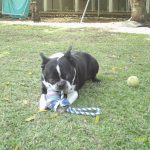 Oliver has been part of our family for almost ten years now, and he has brought so much joy in our lives.
We moved from El Salvador to Panamá in 2011, and Oliver came with us. Every time we would travel, and leave Oliver with VIP Kennels, we never worried about his well being. We knew he was well taken care of, and that he was loved. Every time they collected him, he would wag his tail and jump all over the place. Happiness all around!
The VIP Kennels is like an extension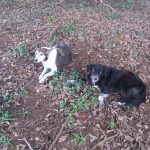 The VIP Kennels is like an extension of our home environment in terms of security and acceptance of the installations by our 2 pups. We feel very comfortable knowing that they are in the care of VIP Kennels. They leave their home each time happy in anticipation of their visit and return happy, safe and sound each time. We have been customers since about 2011. Our daughter also keeps her two pups at VIP Kennels and is equally content with the security and service.
Great Experience and Highly recommended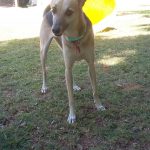 Great Experience and Highly recommended. I could only say that our dog LOVES to go, just seeing how she is happy and how Marla treats her, gives me the full peace of mind that she will be in good hands and will enjoy her vacations as we do.
My doggy stays regurlarly at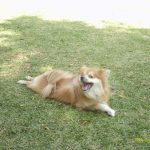 My doggy stays regurlarly at VIP pets facilities because I travel.
The place is a real paradise and has everything a dog may need.
On top he is taken care of with a lot of professionalism and attention. I love that place!
VIP Kennels is a lifesaver.
VIP Kennels is a lifesaver. We are always 100% at ease whenever we have to travel because we know that Shiraz is taken care of with love and full attention. She is always playing and happy and the staff is always super nice to her. They publish pictures of how all the doggie guests are doing almost everyday and that adds to the peace of mind of leaving them under Marla and her staff's care, you always know how your furry friend is doing.